RGF Supports Camp Sol
Through our experiences after the loss of Ryan, we found the support network for families of those who have lost loved ones to pediatric cancer to be severely lacking. We were happy to discover the much needed work that Camp Sol does and are extremely proud to pledge our support to Camp Sol and The Camp Sol Family Retreat Weekend. This twice a year retreat encourages families to connect with other grieving families as well as heal together through their shared experiences. The retreat also provides support groups and specific programming for children, parents and the family, and traditional camp activities to facilitate family bonding.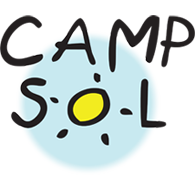 Ryan's memory will last forever through cherished stories, photos, mementos, and through the charitable organization which bears his name, The Ryan Goldblatt Foundation.